Teletherapy and Telepsychiatry Services for
Anxiety

in Your Area with SOHOMD
Our teletherapy and telepsychiatry services make appointments easy. All you need to speak to one of our therapists or prescribers is a smartphone, tablet, or computer. If you need medications, they will be prescribed electronically.
Teletherapy & Telepsychiatry for Anxiety Wherever You Are
Let us match you with a therapist and/or prescriber.
Effective care with highly trained specialists
Use your smartphone, tablet, or computer
Affordable rates, accepting of your insurance
Decrease your excuse count to zero
Overcome Your
Anxiety
With
SOHO
MD
At SOHOMD, we're committed to making your time with us count. That's why we're offering teletherapy and telepsychiatry for medications and nutritional supplements.
If you're anxious all the time and can't complete your daily to-do list, you should talk to someone. We offer nine times the average face time you'll get with a primary care physician, who will write your scripts but can't give you the nutritional and holistic self-care expertise that we're trained to provide.
"This was my first time seeing [Erin Delaney] and I thought she was very helpful. She took time to really listen to what I was saying and to understand my anxiety. It didn't feel like I was in an office. It felt like we were just two friends talking."
- Zocdoc Review Verified Patient
"Just had my first meeting with [Justine Bello] after trying and failing with a couple other therapists. She immediately put me at ease and I strongly recommend her especially for those of us that suffer from anxiety disorders"
- Zocdoc Review Verified Patient
"Dr. Jospitre . . . is thorough, diligent, and concerned about his patients' well being. He is also very responsible when it comes to scheduling, which is not as common as one might expect. I will continue to seek his help in the future."
- Zocdoc Review Verified Patient
How SOHO

MD Can Help Treat Your

Anxiety

Symptoms?
Video-based online treatment is a convenient, affordable, and easily accessible way for you to receive mental health care.
Anxiety is one of the most common mental problems worldwide and affects many people at some point or another. Fortunately, there are various ways to alleviate anxiety symptoms. A psychiatrist will be key in diagnosing the type of anxiety disorder after an evaluation and may recommend getting a health examination from your doctor to determine there's no physical cause for your condition, such as a heart or thyroid problem.
Most anxiety disorders are generally managed through Benzodiazepine medications. Research also suggests that treatment involving a therapist or counselor, in tandem with medication, provides the best treatment results. That's why our holistic approach combines teletherapy and telepsychiatry to help you manage stress and live your life to the fullest.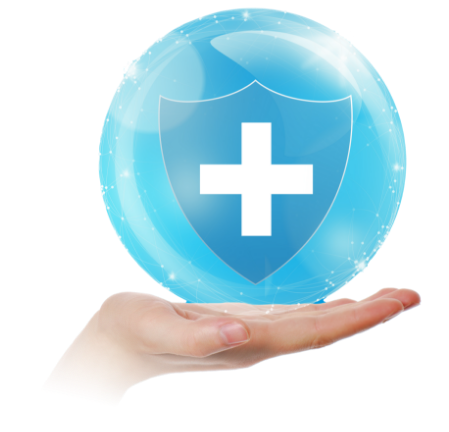 We Accept
Your Health Insurance
Most of our providers are in-network with the following plans: Optum (Oscar, Oxford health Plans, United Healthcare, UMR), Aetna, Cigna, Humana, Meritain Health, and Wellfleet. Fees for treatment vary depending on length of appointment and type of treatment received. Exact costs can be obtained by contacting your insurance company. Payment should be made at the time of the visit. We require a credit card on file in order to book an appointment. All major credit cards, HSA, and FSA are accepted.