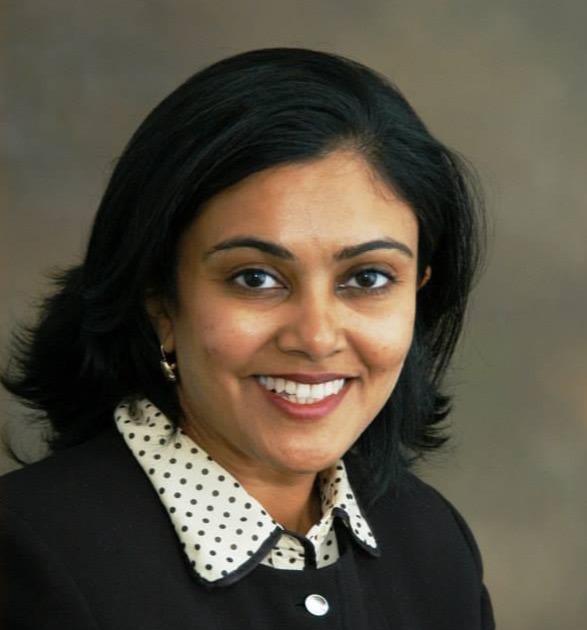 Varsha Vaidya Kunnirickal
Psychiatrist
State: New York
Education
MBBS (MD equivalent), Seth G.S. Surgery Medical College
In-network Insurances
Varsha accepts self-pay patients at this time (insurances are pending)
Appointments
Schedule a video appointment with Dr. Varsha by calling the office at (888) 220-6392.
Dr. Varsha Vaidya received her training in London, England, before coming to the US in 1993. She completed her training in the U.S. at Georgetown University in Washington, D.C. She is Board Certified in Psychiatry.
Dr. Vaidya has been in the field of psychiatry since 1988 She treats patients with depression, anxiety, Bipolar Disorder, ADHD, Dementia Eating Disorders, and psychiatric disorders in pregnancy and lactation.
Dr. Vaidya joined the faculty at Johns Hopkins University School of Medicine in 1996 and served as Director of Consult Psychiatry 1997-2006. Dr. Vaidya was Assistant Professor of Psychiatry and General Internal Medicine at Johns Hopkins University and School of Medicine. She founded the Obesity Psychiatry program at Johns Hopkins Bayview Medical Center in 1999. In addition to several journal articles on bariatric psychiatry, Varsha published a book titled, "Health and Treatment Strategies in Obesity." She is also the author of chapters in Texts such as Kaplan Sadock Textbook of Psychiatry, Textbook of Ambulatory Care Medicine, and Conn's current therapy. She has been an invited speaker at numerous conferences and hospitals nationally as well as internationally.
She has been in private practice since 2007. In addition to her private practice, Dr. Vaidya is an Assistant Professor of Psychiatry at NYU Langone and psychiatrist at the Student Health Center.
---
Let Us Know What's Up
We'll ask for a brief medical history and get your insurance or payment information through our client onboarding process.
Your Therapy Session
Your virtual teletherapy appointment is the easiest part. To speak with one of our doctors all you need is a smartphone, tablet, or computer.
What We'll Do
We'll follow up to create the best therapy plan for you. We'll set up a wellness plan and schedule another appointment.