Psychiatric Prescribers
Our team of providers – board-certified nurse practitioners and psychiatric doctors – are expertly trained and experienced in treating a broad range of mental health issues. Most of our providers are in-network with Cigna, Humana, Oscar, Oxford, UnitedHealthcare, UMR, and Optum. Click HERE to learn more about fees and insurance.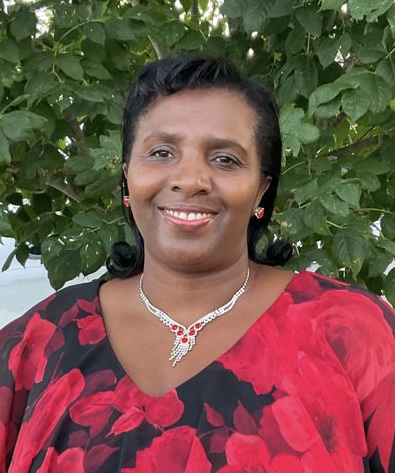 Bernadette Murorunkwere
Psychiatric Nurse Practitioner, New York
Bernadette is a Board Certified Psychiatric Nurse Practitioner across the life span who is qualified to practice in psychiatry; diagnose, treat, and prescribe medication for children, adolescents, adults, and seniors. Some of her practice specialties include, but are not limited to ADHD, Depression, Anxiety, Bipolar, Schizophrenia, PTSD, and Personality Disorders.
Bernadette's style of practice can be traditional such as prescribing up-to-date psychiatric medications and/or alternative medicine like natural treatments including but not limited to vitamins, supplements, lifestyle modification, nutrition, exercise, and stress management. She believes that the mind/body/spiritual connection makes up the whole person. She is an advocate for evidence-based integrative and holistic care including psychotherapy, and nutrition with standards of mental health treatment. Her 12 years of experience as a psychiatric RN gave her an empathetic understanding of patients with mental illnesses. She believes that health care providers can work together with patients to fight mental illnesses and mental illness stigma by having an open and honest conversation about it.
Bernadette comes from a diverse background. Born and raised in Africa, she earned her undergraduate degree in nursing from Wright State University. She worked in many inpatient psychiatric hospitals and detox rehab centers. Bernadette earned her master's degree in nursing from Walden University with a focus on mental health.
Apart from professional work, Bernadette likes cooking and gardening. She enjoys being a mother and a wife spending her free time with family and friends.
---
Education
Master of Science Nursing, Walden University
Bachelor of Science Nursing, Wright State University
In-network Insurances
Bernadette
accepts self-pay patients at this time (insurances are pending)
Appointments
Schedule a video appointment with Bernadette by calling the office at (888) 220-6392.
Bernadette Murorunkwere is accepting new patients.