Therapists
Our clinical social workers bring a range of experience and expertise to diagnosing and treating mental health disorders, and we're confident in their ability to get you back on track. Most of our providers are in network with Aetna, Cigna, Oscar, Oxford, UnitedHealthcare, and Optum. Click HERE to learn more about fees and insurance.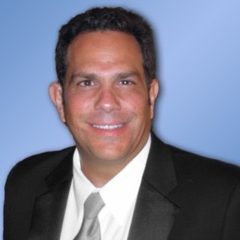 Scott Silver
Licensed Clinical Social Worker, New York
I am a licensed clinical social worker with active licenses in both Florida and New York. For the past 12 years, I have worked at many private detoxes and rehab treatment centers. I have been privileged to work with people that not only have addiction and substance abuse issues, but those that present with issues such as depression, anxiety, stress, intimacy, abandonment, LGBTQ issues, and past trauma. I have worked with both young and old populations on all such issues.
I mostly tend to draw from the person-centered approach when in a therapeutic relationship with my clients. I do this because I am a strong believer in meeting each client "where they are at" and to be a catalyst for each individual to progress through therapeutic self-discovery and become the best version of themselves. However, as each person is unique and presents with different issues, I also employ other therapeutic approaches such as Cognitive Behavioral Therapy (CBT), Solution-Focused Brief Therapy (SFBT), Motivational Interviewing and Dialectical Behavioral Therapy (DBT). I also utilize Narrative, Strategic, and Existential approaches. Different modalities are employed to treat specific problems and issues. As we progress together, I will create a customized and specific approach that is uniquely tailored for you. Cognitive-behavioral therapy is often employed to help clients to change their negative thinking patterns and or behaviors. Further, CBT allows people to identify their illogical ways of thinking so that they can learn better ways of coping with their life issues and stressors.
My professional background has been quite interesting and has taken a non-traditional path. Prior to becoming a therapist, I was a corporate attorney working at a huge law firm. At the age of 36, I was no longer happy working in law. I sought a new career in which I could help people. With the support of many, I left law and decided to go back to school to become a clinical therapist. It was scary to take on a new path. Becoming a therapist has allowed me to take on a deeply meaningful and rewarding career and to have meaningful purpose in my own life.
We are currently going through one of the most stressful and concerning times in modern history with the current COVID-19 pandemic. As such, many are going through heightened mental health issues. I commend you for taking the step to reach out and seek therapy. Tele-therapy is a relatively new technology that allows people who might not normally be open to traditional face-to-face therapy to seek help in a less formal and more comfortable manner. I treat all clients with support, compassion, sensitivity and empathy in a non-judgmental manner. Most importantly, I am always available to my clients in times of urgent need. I am honored to be a part of your journey, and I will always endeavor to support you in the most authentic, interactive and genuine manner that I can.
It takes a lot of courage and motivation to reach out for help. As Teddy Roosevelt once famously said, "Nothing worth having is easy." I am here for you and thank you for trusting me with your utmost personal dilemmas.
---
Education
Masters of Social Work, Barry University School of Social Work
Juris Doctor, Boston University School of Law
Bachelors of Political Science, Duke University
In-network Insurances
Cigna, Humana & Optum (Oscar, Oxford, UnitedHealthcare & UMR)
Appointments
For new and existing patients, schedule a video appointment with Scott below. You can also call the office at (888) 220-6392.
Scott Silver is accepting new patients.