Therapists
Our clinical social workers bring a range of experience and expertise to diagnosing and treating mental health disorders, and we're confident in their ability to get you back on track. Most of our providers are in network with Aetna, Cigna, Oscar, Oxford, UnitedHealthcare, and Optum. Click HERE to learn more about fees and insurance.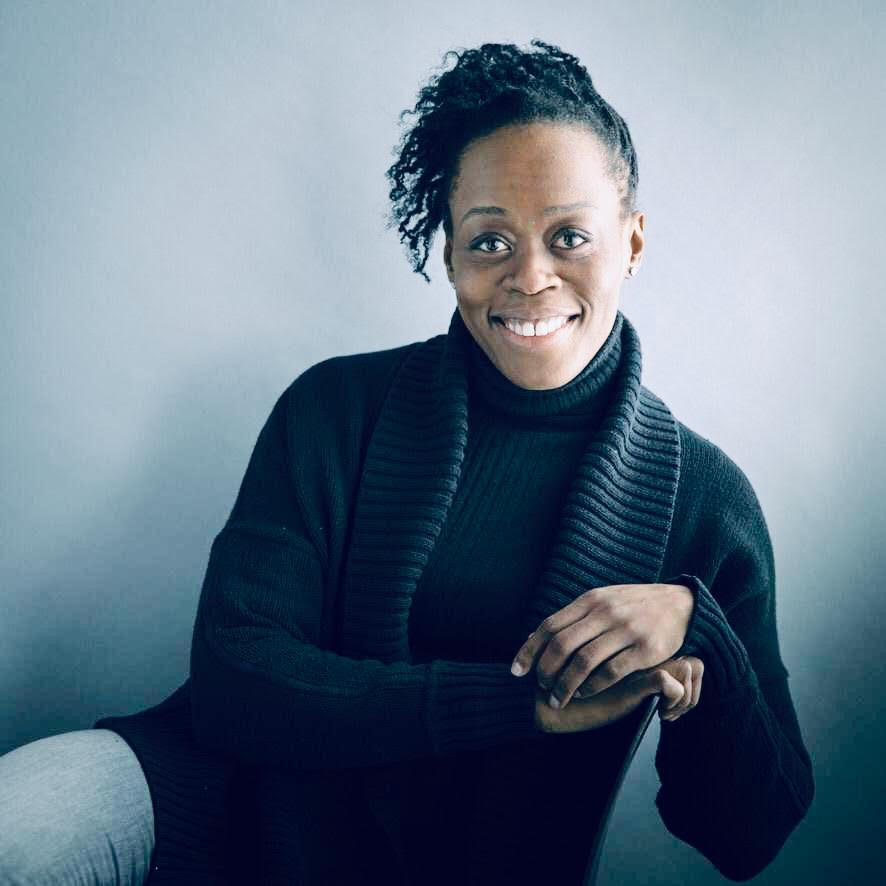 Ugochi Okorie
Licensed Clinical Social Worker, New Jersey and New York
"Where you are right now is a valid place to be AND you can change." – Bill O'Hanlon I believe that at the core, clients come to therapy in order to create change. If your problem happens 98 percent of the time, our conversations will be sure to also include that other 2 percent. I am a certified Solution Focused Therapist, a respectful method that focuses intensely on discovering what works.
I believe that the outcome you desire from therapy can be brought about by combining what you already know about yourself with what I know about relationships, behavior and facilitating meaningful change. One of the most fulfilling aspects of my work is supporting clients in discovering what works in relation to the challenges that bring them to seek help. If you are looking to be treated with respect, given real reasons for hope, and inspired to discover lasting remedies for your challenges, I would be honored to work with you,
Ugochi has specialization working with individuals who are new to therapy, those dealing with depression, anxiety, trauma and identity issues related to navigating within multiple cultural contexts.
Ugochi believes deeply in the power of the client/therapist relationship and views clients as partners in healing. She views clients as competent people currently experiencing symptoms that they would like to lessen or eliminate so that they can get on with life. As such, work with Ugochi will focus on helping you to gently reconnect to hope and start moving forward in ways that are good for you. This frees you up to explore alternative (and more useful) ways of thinking, feeling and acting.
Our work will be characterized by respect, curiosity, and hard work done in the form of conversations. My approach is person-centered, holistic, postmodern and strength-based. This essentially means that I focus on your lived experience, what you actually say and what it is that you want to be different and better in your life. Conversations like these are likely to result in you leaving the first meeting with more hope than you anticipated. This often leads to progress no longer seeming like an overwhelming unknown but rather a realistic, doable next step toward feeling and doing better.
Clients most often describe me as a gentle, encouraging and highly inquisitive in ways that provoke deep thinking, insight and ultimately change.
---
Education
Master's of Clinical Social Work, New York University
Bachelor's of Art, Economics and Hispanic Studies, University of Pennsylvania
In-network Insurances
Cigna, Humana & Optum (Oscar, Oxford, UnitedHealthcare & UMR)
Appointments
For new and existing patients, schedule a video appointment with Ugochi online in New York or in New Jersey. You can also call the office at (888) 220-6392.
Ugochi Okorie is accepting new patients.