What Makes Telepsychiatry So Great?
Psychiatric Medication & Nutritional Supplement Treatment

With A Board Certified Psychiatrist
F

ace to face

Online Video Sessions
Online psychiatrist sessions help us maximize face to face time with our clients and offer the best treatment for your hectic daily life. The telepsychiatry services we provide has been proven to create results compared to standard in-person care, and we stand beside it as an effective way to improve our clients' health. Our safe, easy-to-use video conferencing technology allows for the evaluation, diagnosis, and treatment of many mental illnesses and health conditions without requiring an in-person office visit. We're dedicated to creating a holistic treatment plan, customized for you. Medications and nutritional supplements are part of our program, but we also offer diet and exercise consultation and aim for a full-scale wellness upgrade for your life. SOHOMD is an online psychiatrist provider, committed to meeting your diverse needs.
Telepsychiatry in 3 easy steps
Let Us Know What's Up
We'll ask for a brief medical history and get your health insurance or payment information through our client onboarding process.
Your Session
Your virtual appointment is the easiest part. To speak with one of our doctors all you need is a smartphone, tablet, or computer.
What We'll Do
We'll follow up to create the best therapy plan for you. We'll set up a wellness plan and schedule another appointment.
Get started with treatment today!
Let us match you with a provider, therapist, or/and prescriber
What is online psychiatry and
why is it great?
Video-based online psychiatry is a convenient, affordable, and easily accessible way for you to receive mental health treatment.
Online psychiatry, also known as telepsychiatry, is the combination of telemedicine and the specialized field of psychiatry. With the use of videoconferencing technology, psychiatrists can provide a range of services from a distance. These services include psychiatric evaluations, individual, group, or family therapy, patient education, and medication management.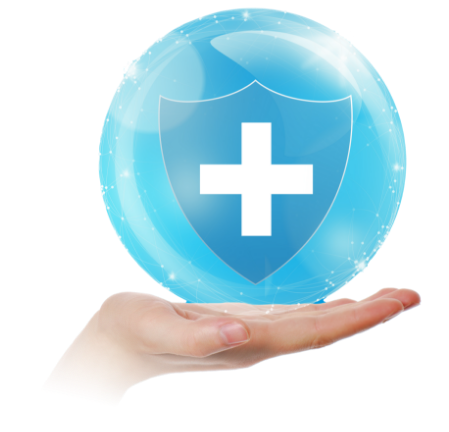 Medical He
alth Insurance

Overview

Most of our providers are in-network with the following plans: Optum (Oscar, Oxford health Plans, United Healthcare, UMR), Aetna, Cigna, Humana, Meritain Health, and Wellfleet. Fees for treatment vary depending on the length of appointment and type of treatment received. Payment should be made at the time of the visit. We do accept all major credit cards, HSA, and FSA.
What Our

Clients Are Saying…
"Dr. Jospitre . . . is thorough, diligent, and concerned about his patients' well being. He is also very responsible when it comes to scheduling, which is not as common as one might expect. I will continue to seek his help in the future."
- Zocdoc Review Verified Patient
"The office was efficient, quiet, and easily accessible by public transportation. A little early to attest to efficacy of treatment plan, but everything seems good for future visits."
- Zocdoc Review Verified Patient
"Dr. Ratush is attentive, smart, caring and most of all available to his patients around the clock."
- Vitals Review Verified Patient
"Dr. Ratush has been my psychiatrist for nearly three years. He got me through a major recovery, and his ongoing treatment has been exceptional."
- Vitals Review Verified Patient
"Robert [Weston] was really kind and understanding. He is easy to talk to and was super helpful. He will be sure to make sure you understand what your treatment plan is. Would definitely recommend to a friend."
- Zocdoc Review Verified Patient
"[Amaka Orji] really heard me and understood even what I was not saying. I have been struggling and she was my voice and advocate. I felt relieved to have found a professional but also a voice."
- Zocdoc Review Verified Patient
"Dr. Ratush is an exceptional psychiatrist. He is thoughtful, kind, and I could not recommend him more highly as a psychiatrist."
- Yelp! Review Mark M.
"Dr. Jospitre was very professional, and was also able to answer a lot of my questions during our session."
- Zocdoc Review Verified Patient
"[Shanda Hwang was] easy to talk to, took her time in speaking to me about my situation and symptoms and recommended treatment."
- Zocdoc Review Verified Patient