Psychiatric Medication & Nutritional Supplement Treatment With A Board Certified Specialist Through Online Video Therapy Sessions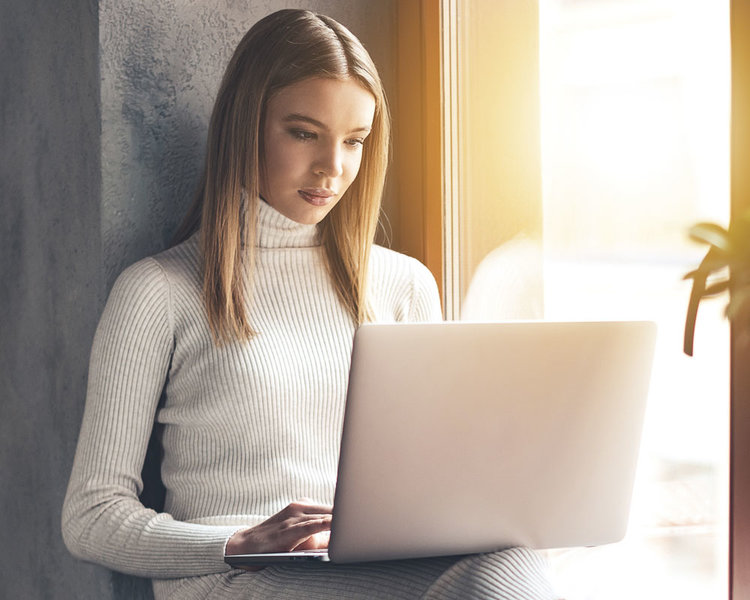 What Makes Telepsychiatry Great?
Works with your busy schedule
Affordable rates, accepting of your insurance
Nine times more the average face time from your primary care physicians
3 Steps Of Telepsychiatry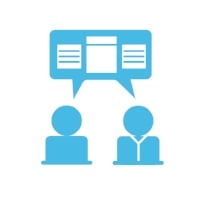 1 - Let Us Know What's Going On Fill us in on your medical history, complete the client onboarding process and find a time to speak with our doctors.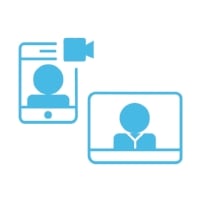 2 - Your Virtual Visit Talk with us. This is the easiest part. We'll speak with you virtually using video conferencing, all you need is a smartphone, tablet, or computer.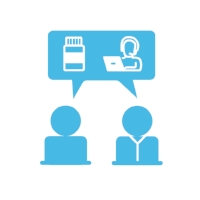 3 - What We'll Do After your Telepsychiatry visit, expect us to follow up to schedule another conversation and to help with filling prescriptions.
More About Telepsychiatry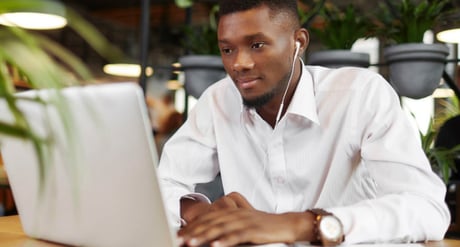 Although online psychiatry has been available for a while, it has taken off since the COVID-19 pandemic. Patients who need regular mental health care can benefit from online video therapy sessions and direct interaction with their psychiatrist.
What is online psychiatry and why is it great?
Online psychiatry, also known as telepsychiatry, is the combination of telemedicine and the specialized field of psychiatry. With the use of videoconferencing technology, psychiatrists can provide a range of services from a distance. These services include psychiatric evaluations, individual, group, or family therapy, patient education, and medication management.

Video-based online psychiatry is a convenient, affordable, and easily accessible way for you to receive mental health treatment. As a result, there are numerous benefits to telepsychiatry:
Provides access to mental health care for individuals who might not otherwise be able to access these services, such as people who live in rural areas or cannot travel.
Brings patient's care to their location, which is ideal for people who may not be able to take extended periods off work or school.
Integrates behavioral health care with primary care, which ultimately leads to better patient outcomes overall.
The quality of care for patients is improved as it reduces delays while improving continuity of treatment and follow-ups.
Reduces the need for trips to the emergency room.
Helps to decrease any stigma associated with mental health problems.
Reduces the direct and indirect costs of treatment.
Higher satisfaction rates for both patients and psychiatrists.
Talking to someone via video can feel awkward for some people, but since most people are more used to video calls now than ever before, it can be more comfortable than in-person sessions. In general, people are more relaxed and able to open up when they're in the comfort of their own homes. Video communication is part of everyday life, and it simply makes sense to use this medium for your psychiatry needs.

The truth is, online psychiatry is excellent for both psychiatrists and their patients. Psychiatrists get to treat more patients, even those in distant locations. And you get to benefit from enhanced feelings of safety, security, and privacy which allows for better outcomes.
Can an online psychiatrist prescribe controlled substances?
Yes, board-certified psychiatrists are allowed to prescribe controlled medications during an online psychiatry session. Even if the session is online, many medications usually prescribed to treat mental health conditions during an in-person appointment may still be prescribed.

In the past, psychiatrists needed to conduct an in-person assessment before prescribing medications that are considered controlled substances. However, in response to the public health emergency of the COVID-19 pandemic, these regulations were temporarily changed. Psychiatrists are now allowed to prescribe medications to online patients in emergencies. However, the DEA is regularly evaluating this regulation.

Some of the controlled substance medications that may be prescribed for severe mental health conditions during a telepsychiatry appointment are:
Adderall or methylphenidates such as Ritalin to treat ADHD or depression.
Benzodiazepines such as Xanax or Valium to treat anxiety or panic disorders.
Hypnotics like Ambien to treat insomnia.
If you have already been diagnosed with one of these types of disorders, an online psychiatrist will be able to renew your prescription. However, a new prescription would be considered on a case-to-case basis. A psychiatrist has the authority to prescribe controlled substance medications to patients online if needed, but it would depend on your situation.
The steps to finding a psychiatrist online
Since online psychiatry is more common than ever before, you have various options to choose from when it comes to finding a psychiatrist online. You can find telepsychiatry options on platforms such as SOHOMD or reach out to your current primary care clinic or mental health provider for a recommendation.

Some online psychiatrists will accept health insurance while others won't. So, it's essential to check this in advance. Keep in mind that only some health insurance carriers have mental health benefits.

Here are some steps to finding a psychiatrist online:
Step 1: Check that your health insurance offers mental health benefits if there are any deductibles to be met if you need a referral from your General Physician (GP) and if there are any limits on your coverage.
Step 2: Visit SOHOMD to find a psychiatric prescriber in your area. Remember that a psychiatrist may only practice psychiatry within the state that they are licensed, so you need to select a provider in your state. The SOHOMD database provides information about each psychiatrist from their academic background to which insurances they accept.
Step 3: Once you have selected an appropriate psychiatrist, set your appointment from their available time slots. The sessions range from 20 minutes up to 60 minutes.
Step 4: After choosing a date and time, a prompt will appear asking you to fill in your personal details to confirm your appointment.
Step 5: The client onboarding process includes filling in information about your medical history and why you are opting to speak to a psychiatrist.
Step 6: Attend your virtual psychiatry appointment via video conferencing on your smartphone, tablet, or computer.
Step 7: After your session, your psychiatrist will follow up with you to schedule your next appointment or assist you with filling a prescription.
Psychiatry for ADHD
ADHD affects both children and adults, but this can be easily managed with some professional help. A psychiatrist will conduct a psychological test, ask questions about your childhood, look at your academic records and even interview close family members about your behavior before making an ADHD diagnosis. You'll likely only be diagnosed with ADHD if you had the symptoms as a child as well. A psychiatrist will create a custom treatment plan for you based on the severity of your disorder. This treatment plan could be stimulant medications such as Ritalin, education about your condition, cognitive behavioral training, or all three.
Psychiatry for PSTD
PTSD is a mental illness that develops as a result of trauma. Any type of trauma can be significant enough to cause PTSD to develop. Because of this, each individual will experience PTSD differently. Psychiatrists are crucial for the diagnosis and effective treatment of PTSD. This disorder tends to manifest in the form of intrusive or suicidal thoughts, anxiety or panic, depression, and even addiction. You may visit a psychiatrist for one of these secondary symptoms but may be diagnosed with PTSD, the underlying cause. Trauma-based cognitive behavioral therapy (CBT), eye-movement desensitization and reprocessing (EMDR), or medication such as antidepressants can all treat PTSD.
Psychiatry for anxiety
Anxiety is one of the most common mental problems worldwide and affects many people at some point or another. There are different types of anxiety disorders, and a psychiatrist will be key in diagnosing your anxiety. Since anxiety can range from mild to severe and anything in between, treatment varies. A psychiatrist usually makes a diagnosis after an evaluation that includes discussing feelings and a psychological test. Your psychiatrist might recommend getting a physical health test from your doctor to determine no physical cause for your condition, such as a heart or thyroid problem. Anxiety is generally managed through a combination of CBT and Benzodiazepine medications.
Psychiatry for depression
Depression is another common mental illness that can be managed and treated with psychiatry. There are many different types of depression and numerous causes, which makes it a complex condition. Anyone can develop depression, and most people will experience a mild form of depression at some point in their life. The problem occurs if these feelings persist for an extended period. Since the symptoms of depression are so varied, your psychiatrist will need an accurate overview of your symptoms to make a diagnosis. Treatment for mild forms of depression can include CBT without medication. However, moderate to severe forms of depression can require a combination of CBT and antidepressant medications.
Psychiatry for stress
Stress is a natural part of life and is necessary at times. However, prolonged stress can cause several mental and physical health issues. Therefore, it's best to address it, especially if it starts to affect your life negatively. Since stress affects everyone differently, it can be challenging to notice and tackle. But there are some common signs and symptoms associated with unhealthy stress that psychiatrists are trained to recognize. If you feel that stress may be a factor, speak to your psychiatrist about it during your sessions. Your psychiatrist will likely suggest CBT or mindfulness-based exercises to help manage your stress levels better.
A holistic approach to psychiatry
Online psychiatry is an extremely effective approach to mental health care. There are many benefits to seeking out telepsychiatry, especially if you are experiencing symptoms related to ADHD, PTSD, anxiety, or depression. Psychiatry can even help you manage stress and live your life to the fullest.
SOHOMD offers you a safe and easy platform to connect with a board-certified psychiatrist virtually. Your online psychiatrist will provide an evaluation and diagnosis for your mental health disorder as if you had met in person. Plus, you'll receive a holistic treatment plan customized just for you, including medication, nutritional supplements, and diet and exercise consultations for overall wellness.
Telepsychiatry helps us maximize face time with our clients and offer the best treatment for your hectic daily life. The telemedicine service we provide has been proven to create results compared to standard in-person care, and we stand beside it as an effective way to improve our clients' health. Our safe, easy-to-use video conferencing technology allows for the evaluation, diagnosis, and treatment of many mental health conditions without requiring an in-person office visit. We're dedicated to creating a holistic treatment plan, customized for you. Medications and nutritional supplements are part of our program, but we also offer diet and exercise consultation and aim for a full-scale wellness upgrade for your life. SOHO
MD
is a
telepsychiatry provider
, committed to meeting your diverse needs.