Our Telerecovery providers deliver virtual treatment for a variety of substance use disorders.
Medication management
Supplement/vitamin evaluation
Individual Therapy utilizing the following modalities:
EMDR, EFT Tapping, Motivational Interviewing
One size does not fit all
SohoMD offers Telerecovery services that cover the dynamics of the addiction spectrum. Our clinicians understand that the definition of recovery is fluid and based on the needs of the individual. We provide treatment with the understanding that the road to recovery is as unique as is each of our life stories.

We know that substance use disorder can feel overwhelming and finding the right treatment option can be a daunting task. We make an effort to simplify the process to help you start, and stay, on the road to health and general success.
The SohoMD therapy and medication services follow best practices and are specifically tailored for your needs. We start by evaluating your past experiences and treatments to understand the underlying causes of your symptoms. That information is used to construct an effective treatment to help you improve your life.
Telerecovery in 3 easy steps
Fill out the pre-intake form
We'll ask for a brief medical history and get your insurance or payment information through our client onboarding process.
We will reach out to find out a little bit more about you
Your virtual teletherapy appointment is the easiest part. To speak with one of our doctors all you need is a smartphone, tablet, or computer.
We will match you with a provider that meets your needs
We'll follow up to create the best therapy plan for you. We'll set up a wellness plan and schedule another appointment.
Virtual treatment
for a variety of substance use disorders.
If you are interested in scheduling an appointment with one of our board certified clinicians, complete the pre-intake form below and a member of our team will contact you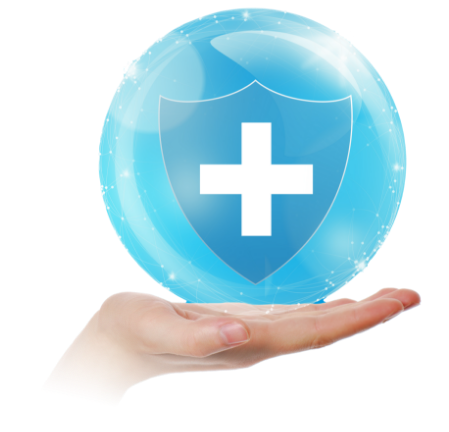 Medical Insurance Overview
Most of our providers are in-network with the following plans: Optum (Oscar, Oxford health Plans, United Healthcare), UMR, Aetna, Cigna, Humana, Meritain Health, and Wellfleet. Fees for treatment vary depending on the length of appointment and type of treatment received. Payment should be made at the time of the visit. We do accept all major credit cards, HSA, and FSA.
What Our

Clients Are Saying…
"Dr. Jospitre . . . is thorough, diligent, and concerned about his patients' well being. He is also very responsible when it comes to scheduling, which is not as common as one might expect. I will continue to seek his help in the future."
- Zocdoc Review Verified Patient
"The office was efficient, quiet, and easily accessible by public transportation. A little early to attest to efficacy of treatment plan, but everything seems good for future visits."
- Zocdoc Review Verified Patient
"Dr. Ratush is attentive, smart, caring and most of all available to his patients around the clock."
- Vitals Review Verified Patient
"Dr. Ratush has been my psychiatrist for nearly three years. He got me through a major recovery, and his ongoing treatment has been exceptional."
- Vitals Review Verified Patient
"Robert [Weston] was really kind and understanding. He is easy to talk to and was super helpful. He will be sure to make sure you understand what your treatment plan is. Would definitely recommend to a friend."
- Zocdoc Review Verified Patient Jennifer D.
"[Amaka Orji] really heard me and understood even what I was not saying. I have been struggling and she was my voice and advocate. I felt relieved to have found a professional but also a voice."
- Zocdoc Review Verified Patient
"Dr. Ratush is an exceptional psychiatrist. He is thoughtful, kind, and I could not recommend him more highly as a psychiatrist."
- Yelp! Review Mark M.
"Dr. Jospitre was very professional, and was also able to answer a lot of my questions during our session."
- Zocdoc Review Verified Patient
"[Shanda Hwang was] easy to talk to, took her time in speaking to me about my situation and symptoms and recommended treatment."
- Zocdoc Review Verified Patient