What Makes Teletherapy So Great?
Effective care with highly trained specialists
Use your smartphone, tablet, or computer
Affordable rates, accepting of your insurance
Decrease your excuse count to zero
Start filling in the blanks
on Teletherapy
Face To Face Care Through Online Video Therapy
SOHOMD uses teletherapy to provide the discreet and convenient mental health therapy you need. Don't let the hassle of setting up an appointment and making the trek to a doctor's office keep you from making a decision that will substantially increase your well-being. With online therapy sessions with our mental health counselors, all it takes is a smartphone, tablet, or computer to get the care you need.
You live in the busiest city in the world. It's impossible to ignore the pace. Every day you're pulled in a million different directions, and sometimes it's hard to slow down long enough to sip your morning coffee.
At SOHOMD, we're committed to making your time with us count. That's why we're offering teletherapy services for video sessions and online psychiatry to prescribe medications and nutritional supplements. If you're anxious all the time and can't complete your daily to-do list, you should talk to someone. We offer nine times the average face time you'll get with a primary care physician, who will write your scripts but can't give you the nutritional and holistic self-care expertise that we're trained to provide.
Teletherapy in 3 easy steps
Let Us Know What's Up
We'll ask for a brief medical history and get your insurance or payment information through our client onboarding process.
Your Therapy Session
Your virtual teletherapy appointment is the easiest part. To speak with one of our licensed professional counselors all you need is a smartphone, tablet, or computer.
What We'll Do
We'll follow up to create the best therapy plan for you. We'll set up a wellness plan and schedule another appointment.
Get started today with treatment!
Let us match you with a provider, therapist, or/and prescriber
Measure Your Attention Score
SohoMD is committed to cognitive health, which is why we are introducing cognitive performance assessments from CBS Health to measure how your brain is doing over time.
We all have a subjective idea of how our brains are doing, some days we feel "off" or have "brain fog," while other days we feel like we can take on the world. But how much better are we on the good days? Click below to try this fun 90-second sample test, which compares your attention to the rest of the population.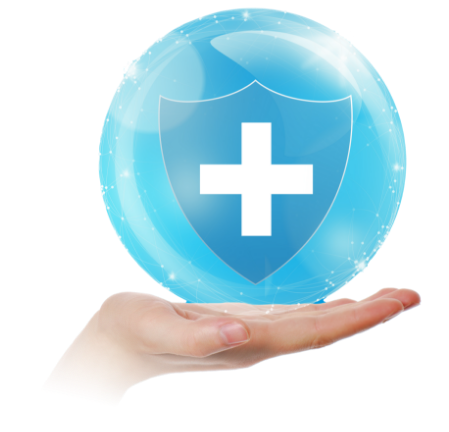 Medical Health Insurance Overview
Most of our providers are in-network with the following plans: Optum (Oscar, Oxford health Plans, United Healthcare), UMR, Aetna, Cigna, Humana, Meritain Health, and Wellfleet. Fees for treatment vary depending on the length of appointment and type of treatment received. Payment should be made at the time of the visit. We do accept all major credit cards, HSA, and FSA.
What Our

Clients Are Saying…
Robert [Weston] was really kind and understanding. He is easy to talk to and was super helpful. He will be sure to make sure you understand what your treatment plan is. Would definitely recommend to a friend.
-Zocdoc Review Verified Patient Jennifer D.
"The office was efficient, quiet, and easily accessible by public transportation. A little early to attest to efficacy of treatment plan, but everything seems good for future visits."
- Zocdoc Review Verified Patient
"Dr. Ratush is attentive, smart, caring and most of all available to his patients around the clock."
- Vitals Review Verified Patient
"Dr. Ratush has been my psychiatrist for nearly three years. He got me through a major recovery, and his ongoing treatment has been exceptional."
- Vitals Review Verified Patient
"[Amaka Orji] really heard me and understood even what I was not saying. I have been struggling and she was my voice and advocate. I felt relieved to have found a professional but also a voice."
- Zocdoc Review Verified Patient
"Dr. Ratush is an exceptional psychiatrist. He is thoughtful, kind, and I could not recommend him more highly as a psychiatrist."
- Yelp! Review Mark M.
"Dr. Jospitre was very professional, and was also able to answer a lot of my questions during our session."
- Zocdoc Review Verified Patient
"[Shanda Hwang was] easy to talk to, took her time in speaking to me about my situation and symptoms and recommended treatment."
- Zocdoc Review Verified Patient