Honoring the Legacy of Black Mental Health Advocates during Black History Month
Black History Month is an annual celebration of the achievements and historic changes Blacks and African Americans (B/AA) have made within the United States. In regard to mental health, the accomplishments and strides toward access and advocacy for Black and African American individuals have often been overlooked. So this month, we would like to celebrate and honor the legacy of mental health advocates in the B/AA community.
Mamie Phipps Clark, Ph.D. and Kenneth Bancroft Clark, PhD
Mamie Phipps Clark, Ph.D., and Kenneth Bancroft Clark, Ph.D. were psychologists who changed the landscape of psychology in countless ways. Mamie Phipps Clark began her career in psychology studying the consciousness of self in Black preschool children. Kenneth Bancroft joined to build the thesis with Mamie which would later become the famous "doll experiment" that exposed internalized racism and the negative effects of segregation on Black and African American school children. This study gave unprecedented support toward ending school segregation in Brown vs. Board of Education.
Mamie and Kenneth spent their lives researching and providing psychological resources to poor and minority populations. In 1946, the Northside Center for Child Development was created to help youth in Harlem with guidance and psychological services. They were the first African Americans to receive their degrees in psychology from Columbia University. Kenneth Bancroft was the first African American president of the American Psychological Association and the first African American appointed to the New York State Regents.
Altha J. Stewart, MD
Altha J. Stewart, MD, is a psychiatrist, Senior Associate Dean for Community Health Engagement, and Director of the Center for Health in Justice Involved Youth at the University of Tennessee. Dr. Stewart has had a long list of exceptional accomplishments during her career. She is an expert on public health and minority issues in mental health care, including trauma and violence's effects on children.
She seeks creative and community-oriented solutions to reduce the number of youth in the justice system by addressing the trauma and violence that they experience. She has numerous awards and accomplishments under her belt due to her role in developing and implementing programs in mental health advocacy.
Kid Cudi
Kid Cudi is a rapper, singer, songwriter, record producer, actor, and fashion designer. In 2016, the artist admitted himself into rehab for depression and suicidal urges. In an interview with Esquire, Kid Cudi spoke on his lowest points and his deep struggle with mental health. Now, many know Kid Cudi as a mental health advocate and spokesperson, most notably through his music. He is allowing people, especially youth, the opportunity to attach language to hard-to-understand emotions.
His vulnerability to the public has sparked movements such as #YouGoodMan. This platform brought awareness toward the stigma around Black men and their vulnerability. He continues to inspire people across the United States to seek help surrounding mental health.
Bebe Moore Campbell
Bebe Moore Campbell was an author, journalist, teacher, and advocate for mental health in the Black and African American communities. Her most famous novel Your Blues Aint Like Mine highlights racism in the South. This book won the NAACP Image award and was named a New York Times Notable book. She worked endlessly to bring awareness to mental health needs in her community and began NAMI Urban Los Angeles. A space where predominantly Black neighborhood Inglewood members had a space to speak safely about their mental health.
In May of 2008, the month of July was declared Bebe Moore Campbell National Minority Mental Health Awareness Month. There were two goals associated with the naming of this month. The first was to improve mental health treatment and services. The second was to enhance public awareness of mental illness and mental illness among minorities.
Joseph L. White, Ph.D.
Joseph L. White, Ph.D. was a researcher, professor, dean, clinician, consultant, and widely known as the "Godfather of Black Psychology". White directly worked on improving access for more than 250,000 low-income and educationally disadvantaged youth in California, the majority of whom were first-generation students.
In 1970, White's article Toward a Black Psychology was published in Ebony magazine. This culturally upending article is credited as the first strengths-based, rather than deficit-based, evaluation of Black psychology. White also founded the Association of Black Psychologists in 1968 and received many prestigious awards for his work in the field of psychology.
Brandon Marshall
Brandon Marshall is a former professional football player who advocates for the removal of the stigma around mental illness. In 2011, the NFL player made an announcement about his diagnosis of Borderline Personality Disorder (BPD) following a 3-month stint in an outpatient program. After it was announced, a teammate pulled Brandon to the side and told him, "Brandon, thank you for shedding light on this. I was diagnosed with this and I've never talked about it".
Brandon now proudly helps break the stigma around men and their access to mental health support through his facility House of Athlete in Weston, Florida. This facility focuses on the intersection of physical and mental wellness.
Beverly Greene, PhD
Beverly Greene is a professor of psychology at St. John's University. Dr. Greene has dedicated her life to untangling the role of institutionalized racism, sexism, intersectional identities, and oppressive ideologies in psychology and the practice of psychotherapy. She is the author of many award-winning publications and has brightened the young minds of many students surrounding this topic.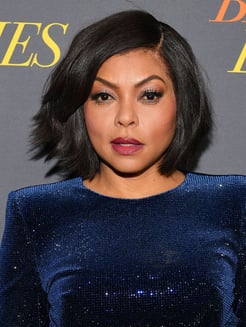 Taraji P. Henson
Taraji P. Henson is an actress and mental health advocate. Taraji founded the Boris Lawrence Henson foundation after she noticed the difficulty of finding a therapist for her and her son after her own mental health challenges. The foundation was named after her father who battled with his own mental health after serving in the Vietnam War.
The foundation focuses on offering Black communities access and resources to mental health providers by breaking the stigma around the complex topic. Taraji uses her platform to help spread awareness and bring access to mental health for the Black and African American community.
Not just this month, but every month, we can honor people such as the advocates mentioned above for the strides they have made toward mental health. If you are interested in supporting access and awareness for mental health in the B/AA community, here are a few links to get you started: